Our Company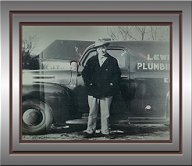 This is a little bit of Keith history. Nearly a century of service has been committed to quality and excellence.
Frank and Carrie Keith, were children of Scottish immigrants who settled in the mountains of Pennsylvania in the mid 1800's. They were near present day Somerset, Pennsylvania, around 1875. They were married and had four children - Georgia, Lewis, Wayne, and Russell. With the exception of Russell, all became plumbers very early in the century.
Lewis C. Keith was the first of the brothers to start this trend which has continued for nearly a century. George and Wayne followed closely behind. By the time this had started, they had relocated to Pittsburgh, Pennsylvania, where all three brothers ran very successful business operations.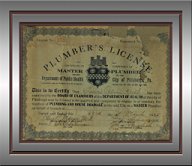 Lewis, who had married Alma Elrick, had nine children - five boys and four girls. All five of the boys followed in the footsteps of their father, the Pioneer of what was to come. Lewis was the one who became infatuated with quality and service second to none.
In turn, he instilled this quality into his five boys - Dick, Paul, John, Dave, and Jim, all of which became part of this professional trade. The sons each took this training and has used it to the benefit of different communities throughout the country. Always providing the same quality and service that Lewis had taught them.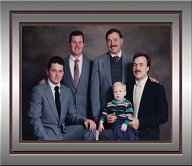 Now as this century comes to a close, the sons of John and Jim begin to take hold. Those sons, Mark, Kevin, Timothy, Jason and Josh, are still as committed as the day the founder and pioneer, Lewis C. Keith, who created this lasting commitment was..
As we race into our second century of service, our family will be here to serve you and your family with that original quality and service that is still second to none. We thank you, our friends and neighbors, for making this possible.
Thank you,
Timothy Keith
Vice President of Keith's Inc.